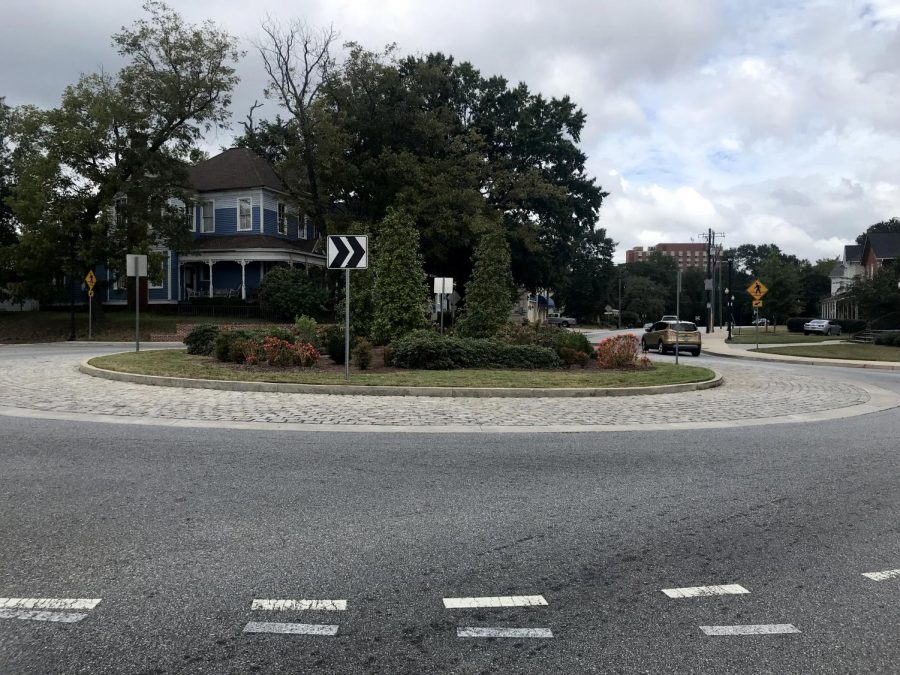 Mitch Jaugstetter
There seems to be a local trend toward roundabouts. Do statistics show that cities with lots of roundabouts have fewer traffic accidents?
That was the question posed to us by a reader of The Telegraph through Macon Me Curious, a new project of the Center for Collaborative Journalism in partnership with The Telegraph and GPB Macon.
Roundabouts decrease the number of "conflict points" at any given traditional, two-way stop intersection from 32 points to eight, said Tyler Peek, a district traffic engineer for the Georgia Department of Transportation.
"Conflict points are where you have the potential for a crash to occur. Now, that doesn't mean a crash will occur or is prone to occur. The opportunity exists because of the way the intersection is set up, because you've got multiple directions of travel, and depending on the intersection, you have multiple ways in which you can turn and navigate," Peek said.
Click here to continue reading.