Blowing leaves into the gutter could get you fined as water rates increase
Macon Water Authority urges people not to blow yard debris into the street as they grapple with stormwater management and higher supply costs
This month's deluge of an estimated 8 inches of rain in a few hours highlighted the challenges the Macon Water Authority faces as the county's stormwater utility as well as the need for public to comply with litter laws.
On Sept. 4, heavy rain falling over northwest Bibb County triggered flash flooding that stranded cars in a dip in the street along the busy Zebulon Road corridor near Interstate 475.
"One of the catch basins was stopped up – the most important one," said MWA Executive Director Joey Leverette of the cause. "A couple of cars did the wrong thing in trying to go through standing water when they could have easily gone through the Walmart parking lot."
The flooding may have been averted if the people responsible for the debris had followed the law by putting litter in its proper place, bagging up grass clippings and properly disposing of yard waste. 
Michel Wanna, MWA's executive vice president of plant and field operations said there are also issues with contractors dumping excess waste or washing materials down storm drains.
"In the storm basin, that's a problem," Wanna said at the September board meeting. "There's many areas with concrete and concrete is hard for us to take out."
Since the invention of storm drains, Leverette said utilities have been struggling with changing people's bad habits.
"They think it's just a few little clippings and they'll naturally decompose, but it can cause problems. We have to clean all these basins and they just get packed," Leverette said in an interview with The Macon Newsroom.
At the September board meeting, MWA Vice Chairman Frank Patterson said he recently caught a landscaping crew at a local hospital blowing leaves into a storm drain.
"At some point there's going to be citations issued for people blowing leaves and debris into the storm drains," Patterson said.
"Macon-Bibb County does have an ordinance pertaining to that," said Commissioner Bill Howell, who represents the county commission on the authority. "I want to push this pretty quick because I, too, witnessed someone doing this."
The Macon-Bibb County code states that anyone using a mechanical leaf blower cannot blow any material into a street or into the storm drainage system. Fines of at least $25 will be leveled for violations.
The county's other representative on the authority, Commissioner Valerie Wynn responded: "I find this a great discussion, but how are we going to enforce that?"
With manpower shortages, sheriff's deputies have other priorities on patrol which makes public education key to solving the problems.
"Everybody has an iPhone. Everybody can shoot a picture," Howell said.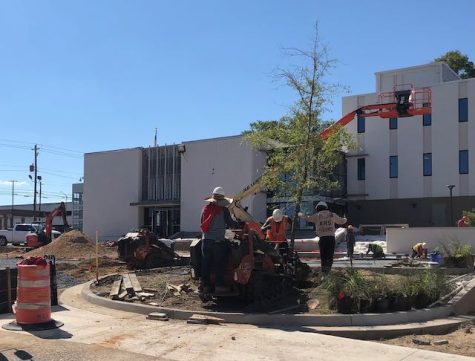 Howell also suggested sending letters to landscaping companies and launching a general public awareness campaign about keeping yard debris and other waste materials out of the storm drains.
The authority plans a stormwater information town hall meeting Thursday, Sept. 29 at 6 p.m. at the Mount Moriah Baptist Church at 2789 Millerfield Road in east Macon.
Leverette told The Macon Newsroom he favors intense public education over financially punitive measures, such as issuing tickets.
The authority recognizes that cost of living expenses are rising, plus property owners are already paying new stormwater fees as of this year.
In 2019, the Macon Water Authority agreed to take over stormwater management from Macon-Bibb County which racked up 21 EPA violations the prior year.  In the authority's second year of managing stormwater, homeowners began paying $4.99 a month in January and commercial properties are charged into the thousands of dollars depending on how much impervious surface is involved. 
The authority's basic costs have also escalated, prompting pending rate hikes beginning next year.
Water treatment chemicals alone are up nearly 80 percent which is costing the authority a $1 million more after supply chain issues sprung from the COVID-19 pandemic.
With fuel costs up 34 percent, a salary upgrade and other expenses, the authority has already announced higher rates taking effect next year.
Early this month, the authority approved a five-year rate plan in the FY'23 budget with new rates for the next three years and projections going forward.
For typical families who are water and sewer customers and use about 5,000 gallons of water a month, their bill will rise nearly $4.
The authority is increasing the basic charge for a standard residential meter by 25 cents from $9.25 to $9.50. The consumption rate per 748 gallons is rising 27 cents.
Similar hikes are approved for 2024 and 2025, but consumption rates are projected to increase by 35 cents and 60, respectively, in 2026 and  2027.
In the news release announcing the increase, the authority mentioned that even with the hike, MWA's rates are below average for Middle Georgia utilities, according to a comprehensive analysis by the University of North Carolina's Environmental Finance Center.
New way to pay bills in headquarters renovation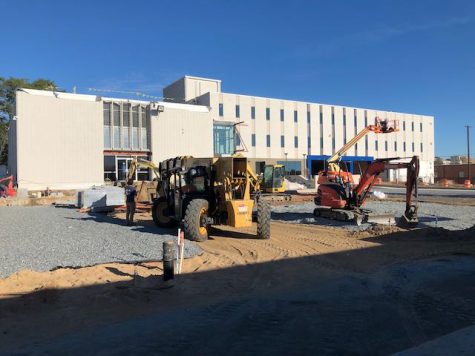 Those who pay their bills in person, will notice lots of work going on at the MWA headquarters building at 790 Second St.
In 2017, the authority approved a nearly $10 million renovation to the old C&S bank building the authority bought for $1.1 million and spent about $300,000 outfitting it before moving from Third Street in 1995.
"This building has not been touched for long time," Wanna said as he took The Macon Newsroom on a tour Friday.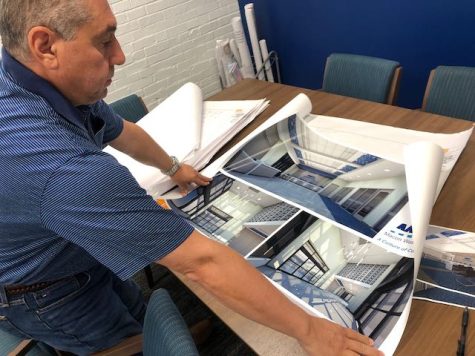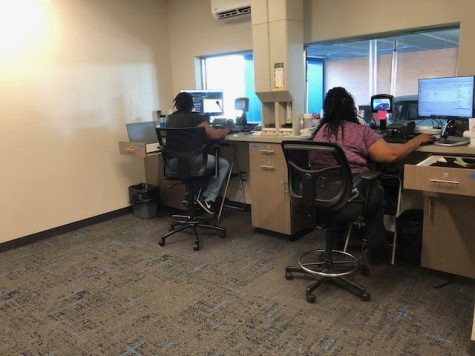 Azar+Walsh Architects completely redesigned the old bank which will have a cascading outdoor fountain at the entrance to the lobby.
Staff members have been shifting to different locations as Warren Associates has been working in phases around the building as they add greater security measures and handicapped access.
Currently, the lobby staff is working out of a small temporary space near the elevators, but the drive-thru lanes are nearly complete. For safety reasons, no cash is being accepted in the makeshift lobby during the renovation.
Jennifer Smith has worked for the authority for 27 years.
Up until a few months ago, Smith was cramped into the small drive-thru teller perch behind the window.
"I'm glad I wasn't claustrophobic," Smith said. "You could barely pass between the other person. If you moved your chair back, you'd touch the wall."
Friday, Smith was greeting motorists from her new hub which is four times larger than before.
By reducing the car lanes from four to three, two of the bays are much wider.
"Now you can accommodate those big trucks," Wanna said.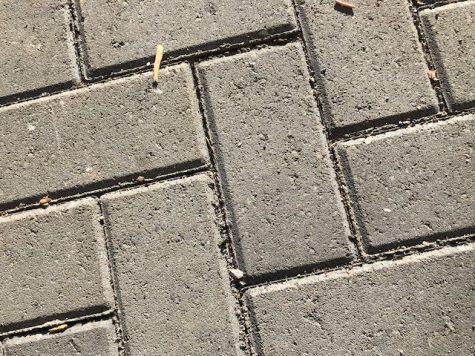 The parking lot layout separates drive-thru traffic from most customer parking to make it safer. Pervious pavers replaced asphalt and patches of landscaping allow for stormwater to seep into the ground instead of running off.
"We are stormwater conscious of everything," Wanna said.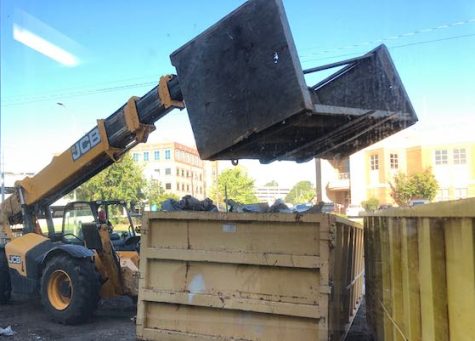 The second-board room is being rearranged and upgraded for modern media with a technology closet behind the dais and an area reserved for cameras and reporters.
Some of the architectural charm of the original 1963 building will remain intact, like the metal screens over the back entrance, but the golden brick has been painted white. Vertical blue accents frame the slender windows and similar hues highlight carpet squares through the building, paying homage to water.
"It will be a good atmosphere for our customers and our employees because we think they deserve it," Wanna said.
The renovation began in August of 2021 and is expected to be complete next summer, if materials arrive as planned.
There has been a 12-month delay in roofing and they have been waiting several months for a generator to be delivered and just learned it will be coming in December at the earliest, Wanna said.
The authority is proud of far exceeding its goals for inclusion and local loyalty. The majority of its vendors, 84 percent, are local, and more than a third of the workers represent minorities.
–Civic Journalism Senior Fellow Liz Fabian covers Macon-Bibb County government entities and can be reached at [email protected] or 478-301-2976.
Leave a Comment