Segregated schools failing our children, keynote speaker says
"'Separate but equal' is no more true today than it was in 1954."
Nikole Hannah-Jones told more than 100 community members and journalists Monday night that they aren't "off the hook" when it comes to educating today's children.
The New York Times Magazine investigative reporter confronted the issue of school segregation during her keynote speech for the "Race and Schools: Macon is Not Alone"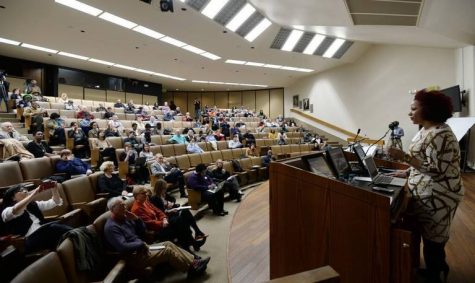 forum at the Mercer University Medical School auditorium.
Read the rest of the story here.