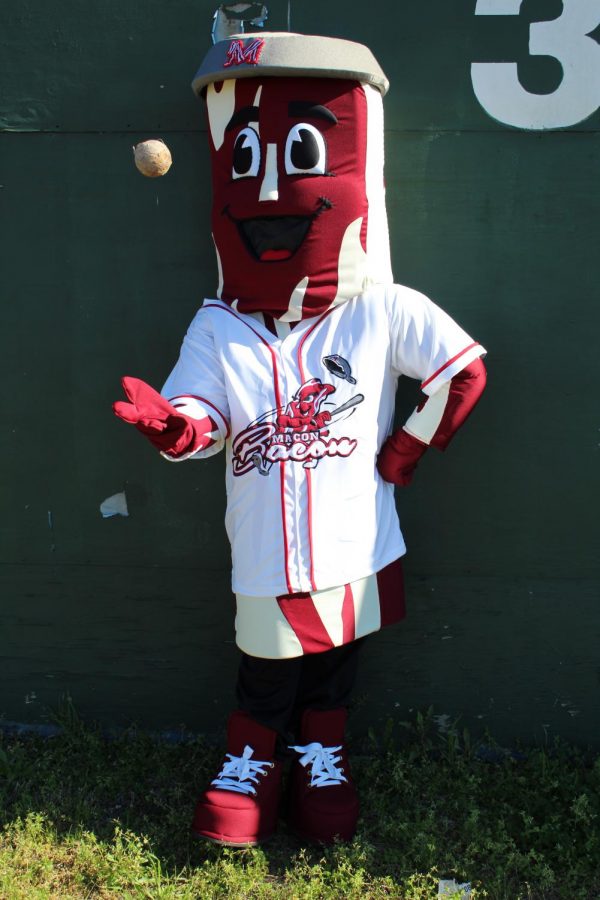 This week in Macon we have karaoke, baseball, a hip hop summit, a two-day Juneteenth festival and a group of musical prodigies taking the stage. That's a lot.
June 16
Macon Bacon v. Savannah Bananas
The Bacon plays their Coastal Plain League arch rivals The Savannah Bananas on Thursday. The Bacon and the Bananas have been rivals since the Bananas' inception in 2016. Their rivalry has taken over their social media feeds (check out the Macon Bacon's Instagram reel, "Why do you hate Bananas." One Bacon player's answer was, "Because they have no protein and they don't sizzle.") The stadium is offering Happy Hour Specials during the game with $2 off craft cocktails and beer and $1 cans of beer.  
7 p.m.; $13-$30; 225 Willie Smokie Glover Drive, 31201; maconbaconbaseball.com; 803-1795
June 17
Karaoke at JBA
Bring your best rendition of "Y.M.C.A." to the stage at JBA for their returning Karaoke Night. Hosted by Fresh Produce's Willy D, this is sure to be a fun night out. 
10 p.m.; Free; 499 Martin Luther King, Jr., Blvd, 31201; facebook.com/jbamacon; [email protected]
16th Annual Real Talk Hip Hop Summit
Real Talk is an annual hip-hop summit that teaches youth to recognize and value their unique talents and gifts, and use them to benefit their communities through education, social entrepreneurship, and positive artistic expression. The summit is sponsored by Torchlight Academy, Inc. and the Kwanzaa Cultural Access Center, Inc.  The summit, to be held at the Douglass Theatre, features interactive workshops, a community panel discussion, and a showcase of positive talent from local, national, and international artists. Past artists and panelists include Killer Mike, Dr. Joyce Wilson and local poet Yolanda Y-O Latimore. The evening of the summit there will also be a community cypher at Roxy Park 11446 Third St. Lane, 31201
All ages; 10 a.m. -noon for summit, 6-8 p.m. for community cypher ; Free; 355 Martin Luther King, Jr. Blvd, 31201 for summit, 1146 Third St. Lane, 31201 for community cypher; juneteenthmacon.com/real-talk; 742-2000
June 18
30th Annual Juneteenth Freedom Festival 
This two-day event runs Saturday and Sunday in Tattnall Square Park. There will be living history presentations, artists exhibits, featured dance troupes, a percussion master class and live hip hop and jazz music. Saturday's headliner is The Butcher Brown Band. Sunday's headliner is Lil John Roberts Fusion Ensemble Featuring Mino Cinelu. 
Saturday: 2-9:30 p.m.; Sunday: Noon-9:30 p.m.; Free; 1155 College St., 31201; juneteenthmacon.com; 737-3319
Father's Day Pop Up at 7th Street Salvage
Come by and pick up those last minute Father's Day gifts! There will be items from local artists and makers both inside and outside the store. Vendors include Middle Georgia craft companies Lumber and Ink, No 2 Alike and Ribbons and Burls. There will be bakery samples, giveaways and hidden gift cards throughout the store.  
10 a.m.-3 p.m.; Free; 592 Second St., 31201; 7thstreetsalvage.com; 787-7584
Otis Music Camp Finale Performance
Come see the impressive graduates of this year's Otis Redding Foundation's "Otis Music Camp" perform their work at the Grand Opera House. The camp is an off-shoot of the Otis Redding Foundation which was founded in 2007 by Otis Redding's widow Zelma and strives to empower young people through music and instrumentation. After two years of virtual camp, this group is ready to get in front of a live audience. All of the campers will be performing their own original music that spans the genres of rap, jazz, classical, rock and hip hop.  
7 p.m.; $10 suggested donation; 651 Mulberry St., thegrandmacon.com; 301-5470
June 19
The Market
The Market, sponsored by NewTown Macon and held monthly at held at Addison Tinsley Park on Poplar Street, features local producers, handmade crafts, artisan goods, and handmade food items. Enjoy music by Dean Brown and Dubshak during each market! Dubshak brings easy-going tunes perfect for shopping and snacking. 
11 a.m.- 3 p.m.; Free; Addison Tinsley Park; newtownmacon.com; 722-9909