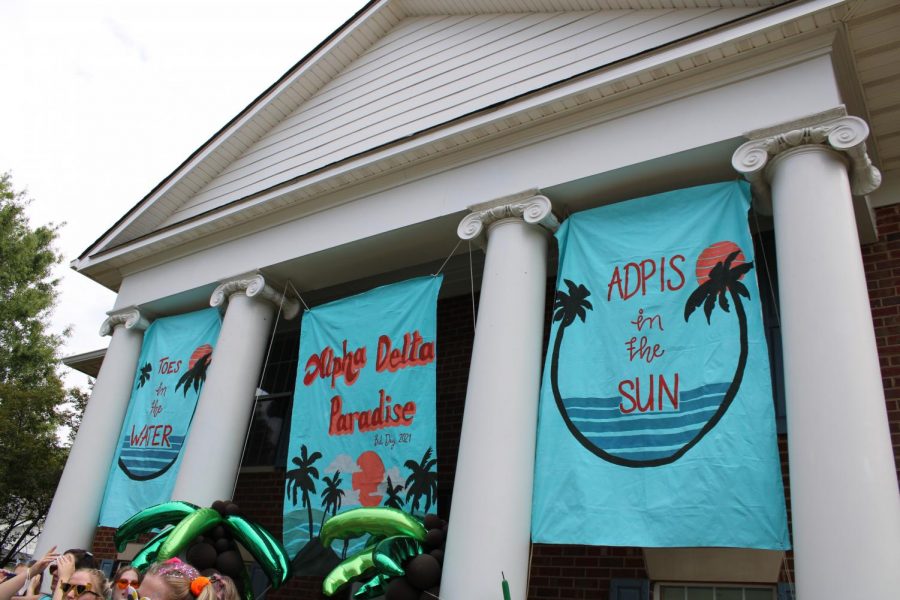 Sloan Aubrey
Sororities often get a bad reputation, but some famous women who were in sororities may sway some perspectives on them. Here are 9 well-known women who were in a sorority in college.  
You could be sisters with royalty and not even know it. Meghan Markle was a Kappa Kappa Gamma at Northwestern University. 
The glamorous Kourtney Kardashian was an Alpha Phi during her college days at the University of Arizona. Who knew a Kardashian is a bear at heart. 
Singer and Songwriter Alicia Keys was an Alpha Kappa Kappa at Columbia University. I bet the sorority songs they sang during her time there sounded the best they ever have. 
Carrie Underwood, Country icon, is a Tri Sigma sister from Northeastern State University. 
Famous Supreme Court Justice Ruth Bader Ginsburg was an Alpha Epsilon Phi at Cornell University. 
Vice President Kamala Harris was an Alpha Kappa Alpha at Howard University.
Singer and Songwriter Sheryl Crow was a Kappa Alpha Theta at the University of Missouri. 
Friday Night Lights actress Connie Britton was a Sigma Kappa at Dartmouth. 
Actress Jennifer Garner was a Pi Beta Phi at Denison University.