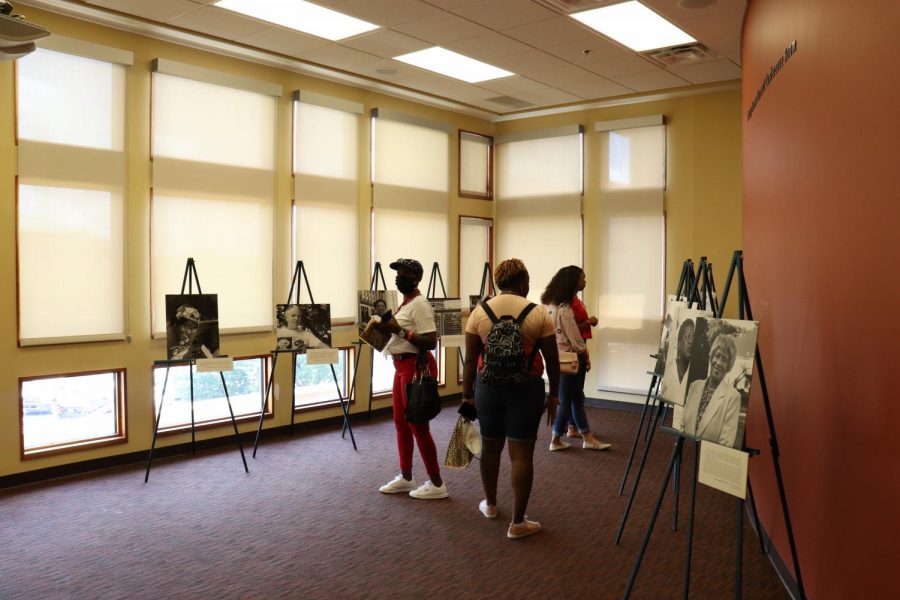 Micah Johnston
While it has now been 40 years since the first AIDS cases were discovered in June of 1981, community activists in Georgia are still working to spread awareness about the impact AIDS can have on certain communities.
Georgia Equality and the Tubman Museum collaborated with Fort Valley State University P.R.I.D.E. Navigator and Compass CARES to host an event recognizing the 40th anniversary of AIDS Saturday. The event ran from 12 p.m. to 5 p.m. and featured free HIV testing, a community panel conversation on HIV featuring people living with HIV, a photography exhibit and more.
"We want to have a really robust conversation about treatment, prevention, and how we get to the end of the HIV epidemic," said Eric Paulk, the Deputy Director of Georgia Equality.
Paulk says Georgia Equality is a statewide organization focused on policies and advocacy for LGBTQ groups and communities living with HIV or vulnerable to HIV. The event in Macon was an effort to expand awareness of AIDS and HIV beyond the Atlanta-Metro area where Georgia Equality is based. 
"We knew we wanted to have a conversation about AIDS turning 40 and we knew that we wanted to have a Georgia lens and perspective on what that looked like," Paulk said of the event planning process. "This exhibit, which we were a part of several years ago, was something we wanted to revive and have people experience."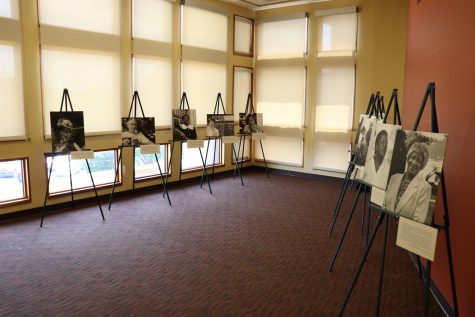 The museum exhibit, titled "African Americans Responding to the AIDS Crisis: 1981-1991," featured photographs documenting the lives of people who have dealt with the AIDS epidemic in a variety of ways. 
The spotlight on Black communities dealing with AIDS is a big piece of awareness that Paulk and Georgia Equality's communications coordinator Alexa Bryant feel is very important.
"A lot of younger people feel like HIV isn't a thing and that it's gone away… there's more than 56,000 people in Georgia living with HIV, and in 2019, 71% of new diagnoses were Black people," Bryant said. "That's just the reality."
After the exhibit opened at 12 p.m., the event hosted a panel conversation on AIDS prevention and facts at 2 p.m. in the museum. The panel featured Paulk, two people living with HIV and a Macon doctor specializing in HIV and infectious diseases. 
Will Ramirez, the moderator of the panel and a fellow for Georgia Equality, said the panel also addressed the importance of public perception regarding HIV and AIDS.
"We're not where we were 40 years ago because there's been advances in science and technology and medicine," Ramirez said. "We've gone a long way with how people in society view people living with HIV, too, but we're not there yet."
Ramirez said that emotions play a big role in the public perception of HIV and AIDS, and that the photography exhibit was a good example of how to help people learn and understand the emotions associated with this disease.
"The exhibit definitely leaves you, for lack of a better word, impacted. It does a number on you," Ramirez said. "Some of the exhibits are really emotional and some of them kind of leave you a little bit angry." 
With the combination of the photo exhibit and the panel along with free HIV testing, the event also called attention to the fact that AIDS affects the state of Georgia more than some other locations, according to Paulk and Bryant.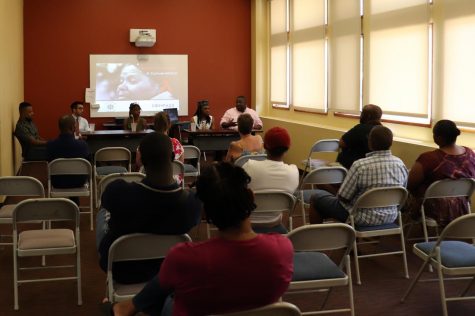 "Georgia is number one for the number of new diagnoses [of HIV] in the country," Paulk said. "There are things like the HIV criminal laws here in Georgia that criminalize people for living with HIV."
For Ramirez, the event was all about being aware of other people's problems.
"I am not an individual living with HIV, nor am I a part of the LBGTQ community," Ramirez said. "I feel like my role is to attempt to be the best ally I can be to this community and others, to try to understand the plight of others and for the purposes of just being a better community in general." 
Georgia Equality hosts similar AIDS and HIV awareness events on a monthly basis both in-person and virtually.