Juneteenth Celebration Featured Unique Spelling Bee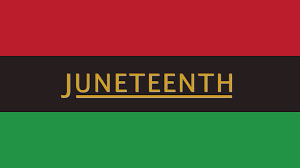 While Macon's Juneteenth Festival last weekend featured a variety of celebrations, one of them was particularly unique. 
The Juneteenth African Spelling Bee took place a week ago as part of the larger Juneteenth Festival. While the Festival took place in Tattnall Square Park, the spelling bee was moved to the Douglass Theater due to rain.
The spelling bee featured students in two groups, one for students ages 11 to 13 and another for students ages 8-10, competing for cash prizes of up to $100. Mason Robinson won the 11 to 13 age group, while Adonis Richardson won the age 8-10 group.
"One of my mentors really charged me with helping our youth, our communities and our families to put Africa on their minds more," said William Morris, the creator and moderator of the spelling bee. "So the African Spelling Bee came to me."
Morris had the idea for the spelling bee due to his own personal experiences learning about Africa and Juneteenth. The importance of the celebration wasn't clear to Morris until an older age, so Morris wanted to teach children about Juneteenth in a new way.
"Juneteenth is the celebration of our freedom. That's the day we were announced as free, and to tell you the truth, I didn't really learn that until I got grown," Morris said. "So personally, to me, what it means is growth."
At the spelling bee, participants were asked to spell various different African countries to compete against one another. Parents were sent a list of these words in advance of the event.
Former Macon Mayor C. Jack Ellis attended the event and commented on the importance of educating young students about Juneteenth and freedom.
"When I was young, I didn't know about Africa in those days," Ellis said. "These kids, they know about Africa, they know about South America. They can dream to go wherever they want to go."
It's not just about learning about heritage and freedom, though. Morris says the event was supposed to be a fun way to learn for the students participating.
"I want these kids to have fun learning about Africa. I want their parents and family to come out and to be proud," Morris said. "And I want people to see that our children are smart. And I want Africa to be on the people's mind," Morris said. 
Ellis also commented on how the Juneteenth Festival and Spelling Bee was open to all comers.
"All people, not only Black people, all Americans ought to celebrate this day," he said. "If you're a freedom-loving person, especially a freedom-loving American, how can you not celebrate all of us being free?"